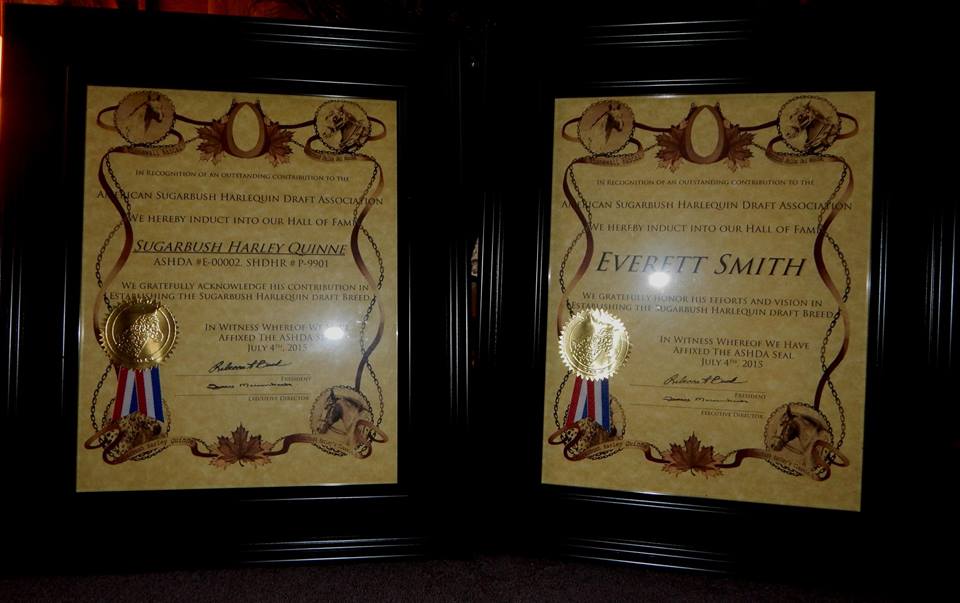 With ASHDA's one year anniversary on July 4th 2015, comes the first nominations and inductions into ASHDA's Hall of Fame! In the years to come, the representatives of ASHDA will convene to vote on nominations for the Hall of Fame, both people and horses who have made a positive impact on the breed.
Read below to find out more about our first Hall of Fame inductees.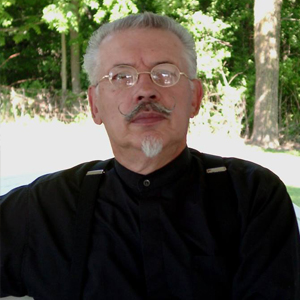 Everett C. Smith
The very first person inducted into the American Sugarbush Harlequin Draft Association's Hall of Fame is none other than breed founder and Director Emeritus, Everett C. Smith. Smith is a wise, kind man with a passion for horses that he channelled into creating our beloved breed. Ever full of good humor and intelligence, he has been a guiding force in the creation of ASHDA, a continuance of his original breed registry. We are very proud to have a man of such vision in our organization, and grateful that he brought this breed into existence for us to cherish. Inducted July 4th, 2015.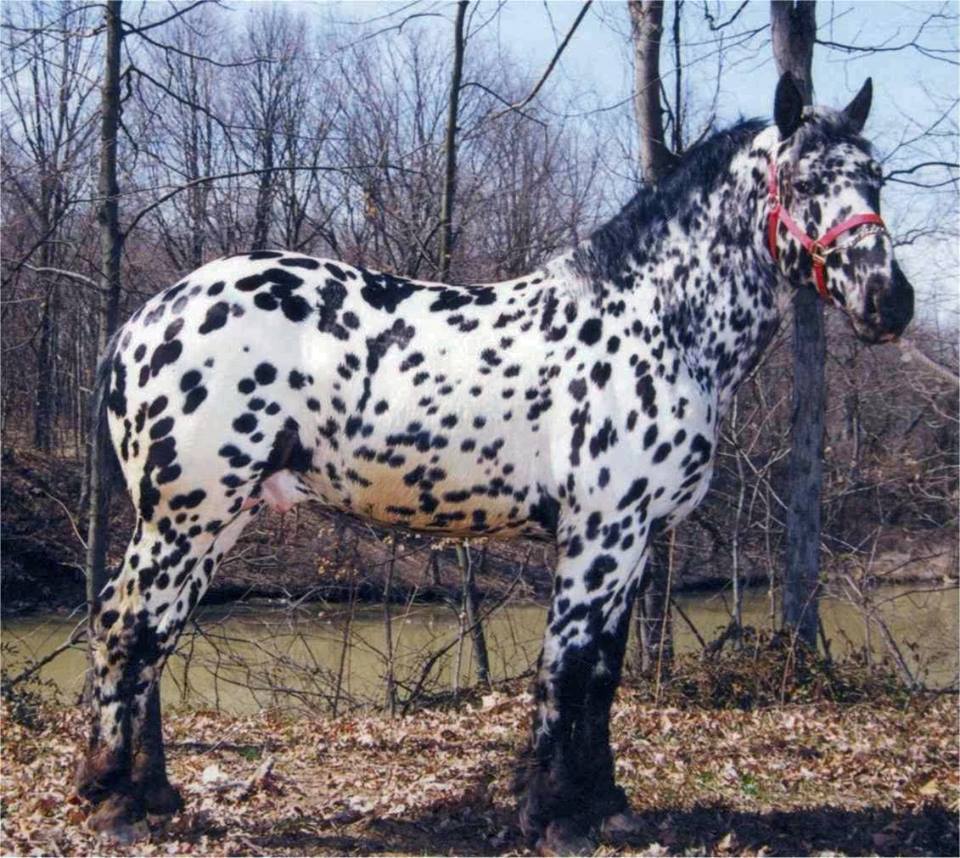 Sugarbush Harley Quinne
Alongside Everett Smith, the ASHDA Hall of Fame welcomes its first equine inductee, Sugarbush Harley Quinn. "Harley" was the beloved herd sire of the Sugarbush Hitch Company, and many of his descendants are now registered with ASHDA and producing stunning offsping of their own. Harley was, and still is, considered the ideal American Sugarbush Harlequin Draft, and has passed his admirable traits to his foals and their foals as well. While this beautiful stallion's time was far too short, he made a tremendous positive impact on the breed which will be seen for generations to come. Inducted July 4th, 2015.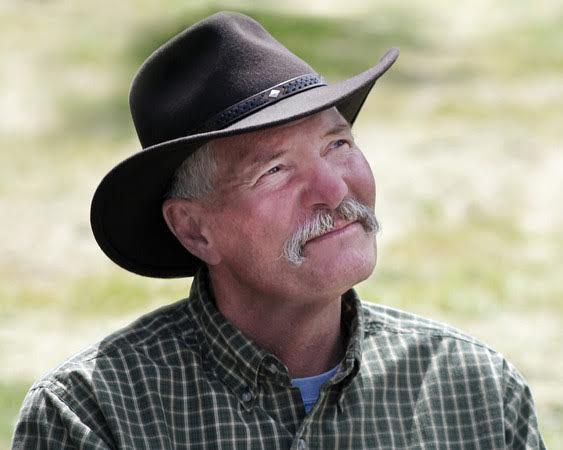 Michael Muir
Mr. Mike Muir is a legendary horseman, and without him the American Sugarbush Harlequin Draft may never have come into existence. His fine harness horses, the Stonewall Sport Horse, paved the way for the full draft American Sugarbush Harlequin Draft to be developed. Mr. Muir is the breeder of the legendary Stonewall Rascal, who went on to sire ASHDA Hall of Fame Stallion, Sugarbush Harley Quinne. Michael Muir's astounding breeding program has effected multiple LP breeds across the globe. His breeding program has produced Hall of Fame horses in multiple registries and his horses have competed around the world in various disciplines from racing to combined driving. His efforts to produce the very best of horses allowed the American Sugarbush Harlequin Draft to be the high quality animal it is today! Inducted July 4th, 2016.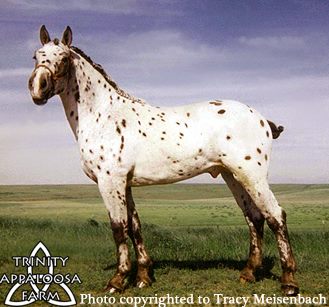 Stonewall Rascal
Stonewall Rascal is a horse of many talents. As a young stallion, he sired the most famous Sugarbush Harlequin Draft to have walked the earth, the legendary Sugarbush Harley Quinne, and through him his blood runs through many of ASHDA's horses today. Stonewall Rascal has been a performer, a teacher, a work horse, a sire, and a champion show horse in his twenty years before being inducted into the ASHDA Hall of Fame. He has been a priceless ambassador for the breed, residing at one time at the Kentucky Horse Park's Breeds of the World barn, before moving to his current home at Trinity Appaloosa Farm, where he became a champion show horse and favourite demo horse at events like Breyerfest. Stonewall Rascal represents everything ASHDA strives to produce. Inducted July 4th, 2016.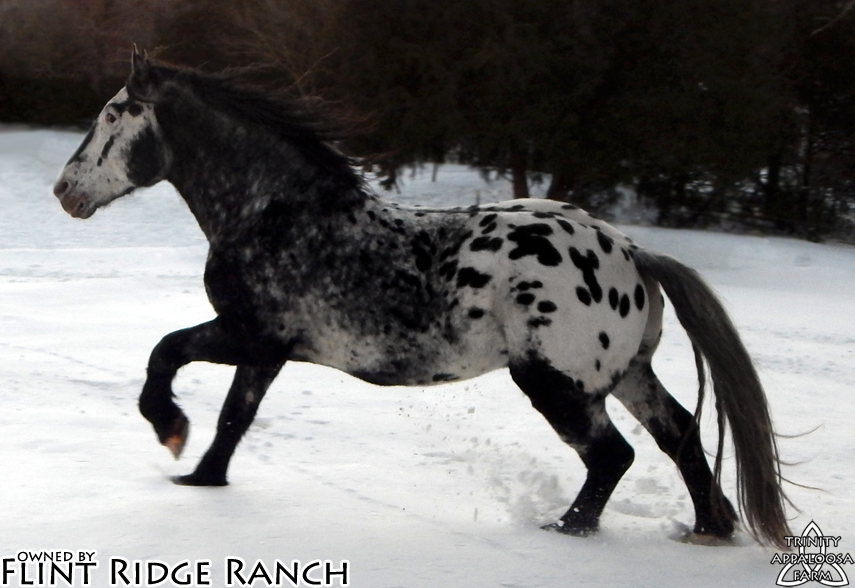 Sugarbush Harley's Classic O
Considered by most to be the living face of the breed, Sugarbush Harley's Classic O has accomplished more than any living ASHDA horse in a combination of personal competitive accomplishment, ambassador work, and get. Since 2014, both he and his offspring have regularly topped all forms of ASHDA competition, both in halter and under saddle. At events like Breyerfest, O has often been the first ASHDA horse anyone meets, making a lasting impression with his size, beauty, and manner. By way of his own stunning accomplishments in the show ring, and his living legacy through his many, many accomplished foals, he has earned his immortality in our Hall of Fame. Inducted July 4th, 2018.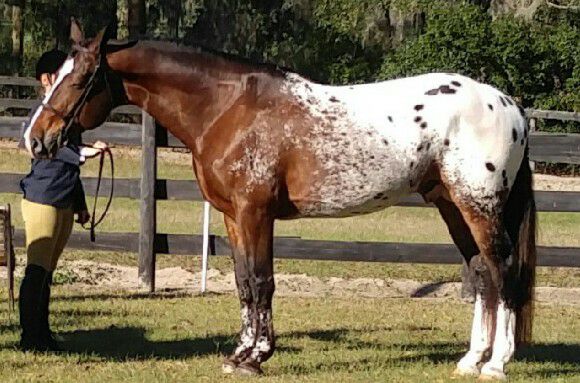 Rorschach's Hextatic
The late Rorschach's Hextatic is a true Cinderella story of a stallion who came from an uncertain beginning to become one of the most celebrated Heritage horses in the breed. "Rico" as he is known among his fans has topped the Heritage category of ASHDA-CAP since he began competing and his foals have followed closely in his hoofprints, dominating the Heritage category and bringing home accolades in the Main Book as well. Rico was the very first Heritage horse to win Approval to breed forward into the Main Book, and his contributions to the central gene pool of the breed cannot be missed. He is the very first Heritage stallion to sire an ASHDA Futurity Grand Champion, and has a number of other firsts under his belt. Sadly, he was lost far too young, but his impact on the breed will not be forgotten. Inducted July 4th, 2019.