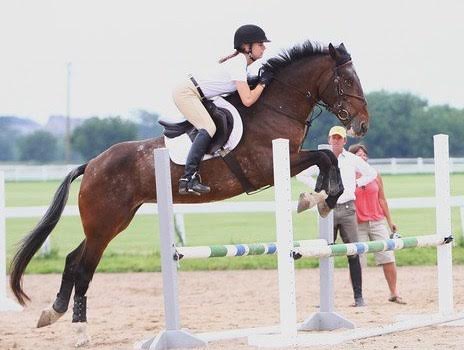 Diamond Flame's Roxy
| | |
| --- | --- |
| Reg #: | I-00083 |
| Sire: | Unknown Appaloosa |
| Dam: | Unknown Clydesdale |
| DOB: | ~Jan 30th 2005 |
| Price: | 3000 |
| Location: | Greeneville, TN |
| Contact: | Kesha Dameron by Phone: 423-999-7971, Email: kcarson792@gmail.com or Facebook |
Description
Diamond Flames Roxy aka Spotsy is a Nice big solid snowflake Mare she is 16hnds ASHDA Improvement Mare
5-panel and Jeb1 neg
. This mare is a great Broodmare excellent temperament great conformation she had a beautiful filly this year that were really excited to watch grow into an amazing mare.
She has shown in both Dressage an Eventing did great , she is now retired an ready to make someone a great Broodmare if your looking for a nice mare to add to your breeding program that will give you good temperament, size color an conformation this is your mare. I am parting with her because im going to college an I just dont have the time for her like I use to. She will make someone a great Mare..
no bad habits she doesn't bite kick an she loads on a trailer. I will Micro chip her before she leaves to her new home this will be included in her purchase price she is up to date on all shots.. she has been wormed an feet kept up she only gets trim no shoes. for more information regarding this mare please Text or email for the fastest response or you can call an leave a message
May consider trades if it's a kid safe gelding broke to ride for a beginner child an must be at least 15 hands.
expires: 6-21-2017
Return